Important Announcements
BVBA important dates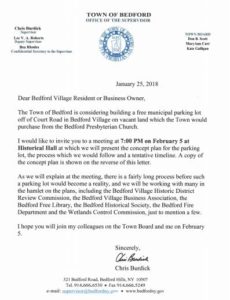 BVBA meetings:
Tuesday, February 20th @ Bedford Free Library
Tuesday, March 20th @ Bedford Free Library
Membership for BVBA is due by February 15, 2018. Membership forms have been sent to current BVBA members. If you did not receive the form or would like to become a member the form is available below for download.
             Parking times is the village have been amended. Please click the below links and make yourself familiar with new parking times.
Featured Member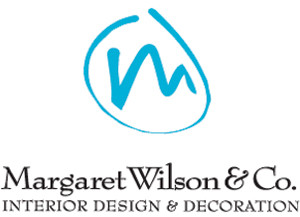 633 Old Post Road, Bedford, NY 10506
(914) 234-3094
www.margaretwilsoninteriordesign.com
Full-service Interior design firm, delivering classic and timeless interiors. A highly edited selection of fine antiques, art, and accessories mixed with fine modern furniture and classic upholstery, combined with an palette of sumptuous colours and fabrics. Our goal, to make your home the perfect look of clean, timeless eclecticism, where everything looks like it has a history and was chosen for a reason.
649 Old Post Rd
Bedford, NY 10506
(914) 234-4445
www.accessptw.com
Providing the highest quality 1 on 1 physical therapy and customer service to ensure our patients achieve their goals as quickly as possible. Most insurance accepted.


Bedford, NY
(914)234-6068
www.acupuncturepathways.com
Acupuncture treatment increases vitality and the capacity for healing, providing relief of many symptoms. It is equally appropriate for relieving physical symptoms as it is those that relate to the mind and emotions such as depression, anxiety and other chronic conditions caused by the stresses of daily life. This practice, both a science and an art, enhances health and promotes the capacity of a person to heal naturally through a unique and much needed pathway to healing in our modern times.
Al Jacobsen, Esquire
Court Road
Bedford, NY
(914) 234 9241
Bedford Gourmet
460 Old Post Road
Bedford, NY
(914)234-9409
bedfordgourmet.com
Gourmet prepared foods, retail items, full service caterer and gift baskets.



PO Box 777

Bedford, NY  10506

www.bedfordplayhouse.org

Our mission is to provide a vibrant cultural and social destination dedicated to screening and celebrating the best films for discerning adults and families, as well as providing a community hub for socializing, special events, and educational programs relating to film and the arts. 


44 Village Green, Bedford NY 10506
(914) 234-3672
www.bedfordpreschurch.org
INCLUSIVE. COMMITTED. NOT JUST ON SUNDAY.
Bedford Presbyterian Church is a welcoming congregation of about 400 people who do our best to follow Jesus' teaching to "Love your neighbor."  Our neighbors include not only our friends sitting in the pews, but also the homeless poor in Manhattan, struggling families in Nicaragua and Appalachia, and as many other lives as we can touch.

466 Old Post Road, Bedford, NY 10506
(914)234-3695
www.bedfordhardware.com

15 Court Road
Bedford, New York 
(914) 234-4811
www.bedfordvillageframeshop.com
Custom framing including shadow box framing, mirrors, needlework and photo frames. Gallery displaying and eclectic selection of fine art.

Bedford Free Library
32 Village Green, Bedford, NY 10506
(914) 234-3570
www.bedfordfreelibrary.org
Founded over a century ago and recently renovated in 1997, the Bedford Free Library provides materials and services to all card bearing patrons of the Westchester Library System to meet their personal, educational and professional needs.

641 Old Post Road, Bedford NY 10506
(914) 234-7180
www.bedfordvillageflowershoppe.com
Bedford Village Flower Shoppe offers items for weddings, special events and everyday purposes and offers delivery.

654 Old Post Road, Bedford, NY 10506
(914)234-7327
www.bedfordvillagehairdesign.com


612 Old Post Rd, Bedford, NY 10506
(914) 234-9751
www.bedfordhistoricalsociety.org
The unique character of Bedford Village is largely a result of the Historical Society's preservation efforts since its founding in 1916. We maintain ten historic properties around the Village Green, operate museums at the 1787 Court House and 1829 School House, and offer a variety of educational programs and events.  Stop in to our office at the Bedford Store, call us or visit our website to learn more or become involved.

426 Old Post Road
Bedford, New York
(914)234-9555
www.bedfordvillagepastry.com
Local bakery and pastry shop. Everything from wedding cakes to cookies and coffee.

24 Village Green, Bedford, NY 10506
(888) 315-8333
www.bedfordwines.com


2 Holly Hock Lane
Bedford, New York, 10506
(914)234-3492
www.bradsellpc.com
When painting or carpentry work is needed, customers know they can depend on the skilled craftsmen at

Br

adsell Painting & Carpentry to do the job right. Many general contractors are reluctant to take on small or mid-size jobs, largely because it's difficult to manage all of the trades involved in getting the project moving and completed. But not

Br

adsell Painting & Carpentry, the company that knows this area, understands
the weather conditions here, and appreciates the quality expectations of local home and business owners.

 617 Old Post Road
Bedford, NY
(914)205-3460
bbromleyinteriors.com
Melding a classic design sensibility with modem style and functionality, Brittany began designing when several clients admired her own home and asked her to help them design their new homes. Word spread and Brittany Bromley Interiors bloomed.

Caramoor Center for Music and the Arts
149 Girdle Ridge Road
Katonah, NY 
(914)232-5035
www.caramoor.org
Caramoor is a destination for exceptional music, spectacular gardens and grounds, and wonderful moments with friends and family. It enriches the lives of its audiences through innovative and diverse musical performances of the highest quality. It's mission also includes mentoring young professional musicians and providing educational programs for over 6,000 young children annually, centered around music.

644 Old Post Road
Bedford, NY  
(914)234-2595
www.carolkurtharchitects.com
This is a full-service architecture and interior design firm located in Bedford, NY.  Carol J.W. Kurth, FAIA, ASID, and her talented team design team create distinctive and welcoming architecture and interior spaces. The firm's multidisciplinary design approach is inspired by the creative process, developing unique solutions for their clients.

30 Village Green, Bedford, NY 10506
(914) 329-2693
www.coldwellbankerhomes.com
Coldwell Banker Residential Brokerage is the largest and most successful real estate company in the country. With more than 2,200 Sales Associates and staff in 51 office locations, the organization services consumers in Connecticut and Westchester, Putnam and Dutchess Counties, New York. Coldwell Banker Residential Brokerage is part of the NRT family of companies. NRT, LLC is the world's largest residential real estate brokerage firm. Our global connections and local success are a winning combination for our customers and clients.

26 Village Green, Bedford Village, NY 10506
(914) 234-8880
www.considerthecook.com

(914)234-7014
www.dibiasefilkoff.com
Traditionally inspired residential design with a timeless spirit. We offer a full scope of architectural services. Projects range in scope from country estates to small alterations. Partners Armando Di Biase and Cynthia Filkoff are the principals of the firm that today is comprised of seven members.

42 Holmes Lane
Bedford, NY 
(914)948-7810
www.gsadjustment.com
Licensed public adjusters representing the policy holder.

38 Village Green
Bedford, New York
(914)234-2047
www.bedfordhorseconnection.com
The best service and the best price on everything for horse and rider.

22 Village Green
Bedford, New York
(914)234-9099
www.houihanlawrence.com


629 Old Post Rd, Bedford, NY 10506
(914) 234-8786
www.jmclaughlin.com
J.McLaughlin sells straightforward, unpretentious clothing and accessories that encourage a natural sense of ease and confidence. Like our customers, our clothes and accessories are natural travelers: they go from beach to brunch, from campus cocktails to playgrounds of choice to places of work.  For more information please visit or website.


Jewel Corner
650 Old Post Rd. Arcade Building
Bedford Village, NY 10506
(914) 234-0668
jewelcorner@verizon.net
All jewelry, fine and better costume, accessories full service jewelry and watch repair, re-styling. Gold and silver bought.


26 Village Green, Suite 4
Bedford, New York 
(914) 338-8050 
www.betenskylaw.com
Mr. Betensky is an experienced practitioner with a strong focus on residential and commercial real estate, land use/zoning, environmental, telecommunications, commercial contracts, civil litigation and general outside counsel work for all types of businesses.  Mr. Betensky is a local resident and he also maintains an office in White Plains.

Landmark Preschool
44 Village Green, Bedford, NY, 10506
(914)393-2293
www.landmarkpreschool.org
Landmark Preschool is located on the Village Green, in the historic Bedford Presbyterian Church.  With 40 years of experience in early learning programs for children ages 2-4, our curriculum engages, empowers, and educates preschoolers through literacy activities, math concepts, handwriting skill-building, process art, and outdoor activities each day. We also offer special subjects such as music, movement, science, and technology weekly.


Lily-Pad Printz, Ltd.
P. O. Box 167
Bedford, NY 
(914) 234-7813
lilyprintz@aol.com

Lily-Pad Printz, Ltd.has an extensive selection of invitations for Bar and  Bat Mitzvah, Weddings and Parties. We work closely with our clients to coordinate the perfect invitation, help with protocol and etiquette for the type of affair they are having. We also have a wide variety of birth announcements, personal and commercial stationery, as well as holiday greeting cards.


(914) 672-8128
www.e-clubhouse.org/sites/bedfordvillage/
For almost 70 years, the Bedford Village Lions Club has served the humanitarian needs of our community.   We fulfill our mission by: hosting community activities; providing financial support for local charities with an emphasis on organizations that support the visually impaired, elderly and physically disadvantaged; and providing academic, science and nursing scholarships to our local youth enabling them to reach their full potential. Our motto is simply, "We Serve."

633 Old Post Road, Bedford, NY 10506
(914) 234-3094
www.margaretwilsoninteriordesign.com
Interior design, goods & services. Floor plans, upholstery, window treatments, kitchens, baths, custom cabinetry, custom furniture, lighting, upholstered walls, wall coverings & project management.

Diane "Pink" Pincus

Pink Media Consultants
917.593.9163

pinkmediaconsultants.com
Marketing consultancy focusing on small businesses and nonprofits, helping them grow within their local communities. Building brand/product awareness for our clients and influencing customer/prospect behavior through social media. Bringing experience and passion to every client engagement. Helping small businesses and nonprofits thrive in their communities. We make it happen!

Red Fox Gallery/Fine & Decorative Art Gallery
612 Old Post Road
Bedford, NY
(475)205-8956
redfoxartgallery.com
Featuring uniquely beautiful fine art, decor and objects from around the world. Art consultation, appraisals and restoration available upon request. Open Thursday, Friday, Saturday, Sunday & Mondays 12-5pm 475.205.8956 

648 Old Post Road 

Bedford, NY 10506

914.234.RIDE

 

436 Old Post Road

Bedford, NY

(914)234-3535 siemerswineandspirits.com 

Siemers Wine & Spirits is a family owned and operated full service wine and liquor store featuring wines and specialty spirits from around the world


391 Old Post Road
Bedford, NY
(914)234-8900
www.truckrestaurant.com

 


The Yoga of at Bedford Post
954 Old Post Road
Bedford, NY
(914)234-7800
http://bedfordpostinn.com/yoga-loft/